Only the Highest Quality Materials
Coasty Bamboo Pajamas are available in a variety of styles for babies, kids, and adults. They come in a variety of colors and patterns, so you're sure to find the perfect pair to match your personality.
In fact, we tested several fabric blends to ensure we have the softest, cutest, and most sustainable bamboo clothing out there! Our pajamas have the breathability and temperature-regulating properties of bamboo. Check out our signature and limited edition prints designed by artists in North America exclusively for Coasty.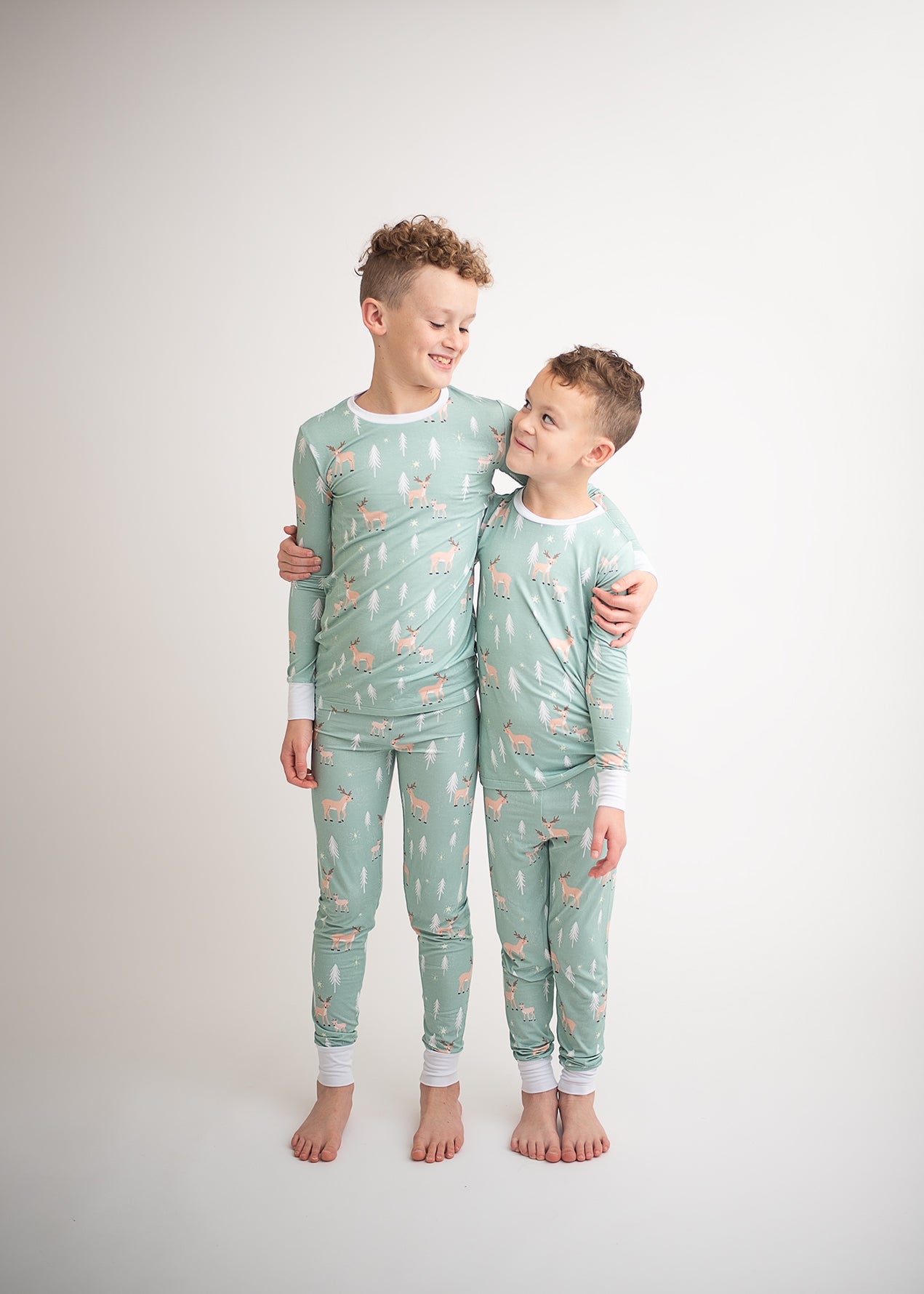 Discover the Ultimate Comfort and Serenity for Your Little Ones With Coasty Bamboo Pajamas
At Coasty, we understand that every moment with your precious baby is irreplaceable. That's why we've crafted a range of bamboo pajamas that promise more than just sleep – they promise a haven of softness, breathability, and unparalleled comfort.
Why Choose Bamboo Pajamas?
🌿 Natural Luxury: Our bamboo pajamas are a touch of nature's luxury. Crafted from the finest bamboo fibers, they're gentle on delicate skin, making every bedtime a soothing experience.
🌡️ Temperature Regulation: Bamboo fabric is known for its exceptional temperature-regulating properties. It keeps your baby cool in the heat and cozy in the cold, ensuring a sound and peaceful sleep.
🌬️ Breathable Bliss: Say goodbye to stuffiness. Our bamboo pajamas are designed to promote optimal airflow, reducing the risk of overheating and ensuring uninterrupted slumber.
🌙 Sweet Dreams, Naturally: Coasty's bamboo pajamas are not just clothing; they're a promise of sweet dreams nurtured by the pure embrace of nature. Let your little one experience sleep the way it's meant to be.